Hunters for Conservation
Hunters engage every day right across Europe to conserve nature and biodiversity.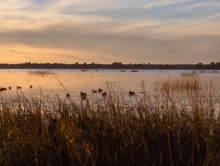 FACE and its Members represent the 7 million hunters of Europe and therefore a large group of active and passionate conservationists investing countless work hours and financial resources in the conservation of biodiversity and habitats.
Hunters are true conservationists: Hunters spent significant amounts of their time in nature; they love hunting, habitats and wildlife. Hunters are not just mere observers but they interact with nature and thus know it better than anybody else. 
FACE developed the Biodiversity Manifesto in 2010 to demonstrate the pro-active role hunting plays in nature conservation. 
Many
FACE
Members and hunters are undertaking  actions outlined in the Biodiversity Manifesto. 
FACE

aims to provide concrete numbers

&

figures quantifying what hunters and their organisations do for Biodiversity.
FACE
will showcase existing examples of hunters engagement for biodiversity by presenting case studies of projects and intitiatives here:
Creating corridors in farmlands (Czech Republic) Link
Ballydangan Bog Red Grouse Project: The Finest Hour! (Ireland) Link
Small game management project - Markvildtprojektet (Denmark). Link
Monitoring of wintering Eurasian Woodcock in protected areas (Italy). Link
Combating forest fires in the

FKNK

hunting reserves of Arax and Mizieb, Malta. Link

Latvia: Lynx and Wolf conservation.

Link

Sowing for biodiversity: ongoing achievements by Dutch hunters.

Link 

Combining nature protection and cultural activities in the Minervois Region, France.

 Link

The Cairngorms National Park management. 

Link

The Holsteiner Lebensraum Korridore Project. 

Link

Restoring an alluvial forest in Flanders, Belgium. 

Link

Recording harvest parameters and monitoring fame species' population dynamics in Greece. 

Link  

Restoring wetlands for birds in Finland. 

Link 

French hunters take care of wetlands in the Natural Park of Brenne. 

Link 

Protecting Irish Red Grouse on Boleybrack Mountain. Link 
Recovering the Iberian Lynx in Spain and Portugal. Link 
Saving Poland's declining Capercaillie populations. Link

Project Fjällgås - Swedish hunters helping to save the endangered Lesser White-fronted Goose

. Link

Baltic Large Carnivore Project: an interdisciplinary approach to regional conservation. 

Link

Hunters halting the decline of Bulgaria's Eastern rock partridge

. 

Link

Maltese hunters and trappers conserve habitats of migratory species in Natura 2000 site. 

Link
Best

LIFE

Nature/Information projects 2015: Nordic hunters turning the tide of alien predator invasions. Link

Hunters join researchers and conservationists in innovative wolf survey in Slovakia.

Link
Hunters entrusted with the management of the Slano Kopovo Nature Reserve in Serbia. Link
Hunters win the Natura 2000 Award in the socio-economic benefits category. Link
Fundación Oso Pardo: when hunting is reconciling with bear conservation. Link
Spanish hunters and their research on migratory species. Link

W.I.L.D.

- The German Wildlife Information System. Link
Breeding Success and Predation in Danish Grey Partridge. Link
Greek Hunters and their research programme: «Phenology of bird migration in Greece» here.
Finnish hunters involved in

LIFE

project for restoration of wetland habitats. Read about the project here.

BASC

's "Green Shoots" was recognised by Welsh Assembly General as an example of sustainable land management. Read about the project here.
French hunters' initiative selected finalist for European Commission's Natura 2000. Read about the project here. 
Lamezia Terme plain in Italy: Hunters created resting and feeding areas for migratory birds. Read about the project here.

Stagni della Piana: Italian hunters created wetlands. Read about the project

here

.