WTO SEAL TRADE DECISION – SUSTAINABLE USE IN PERIL
On 22 May the World Trade Organization (WTO) Appellate Body published its final decision on the EU ban on trade in seal products. To make a long story short, in its over 200-pages long report the Appellate Body upholds the possibility for the EU to maintain trade restrictions on seal products based on the justification that such restrictions are necessary to protect "public morals" regarding animal welfare concerns. This sets a dangerous precedent indeed.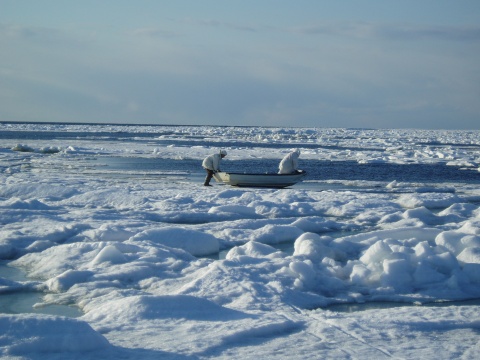 The trade ban was adopted in 2009 following intense lobbying by animal rights groups against the large-scale seal harvest conducted in particularly Canada. It contains an exception allowing EU hunters to continue selling seal products in the Member States, provided such products result from sustainable resource management programmes (SRMs). The Appellate Body points out in its decision that this exception constitutes a "means of arbitrary and unjustifiable discrimination" against traders in Canadian and Norwegian-caught seal. The EU has therefore been ordered to change its ban to comply with WTO rules.
If EU decision makers would seek compliance by removing the SRM exception, instead of extending its application to Canadian and Norwegian SRM programmes, the consequence will be a fatal blow to the very fundamental principles of sustainable use of natural resources. It would effectively mean that seals hunted in the framework of sustainable recourse management, for example to protect against damages to fisheries, could no longer be sold, not even at the local market. In other words, hunting seals would be allowed under national and EU rules – and even encouraged in view of marine resource and fisheries management – while at the same time there would be limitations on the use of the products resulting from such hunts. This risks turning a valuable natural resource into wastage.
It will therefore be of paramount importance that EU decision makers rethink the entire seal trade ban, to avoid the Union finding itself in breach of globally agreed principles of conservation of biological diversity, including the principle of sustainable use, to which the EU and its Members States are legally bound, inter alia under the Convention on Biological Diversity. A failure to do so would not only cast sustainable use into peril, but it risks severely damaging the EU's reputation as a leading actor on sustainability worldwide.
You can read the final decision here.
Photo: Stefan Pellas