World Falconry Day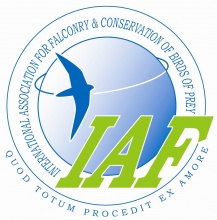 On 16 November World Falconry Day takes place for the first time. FACE strongly applauded its partner, the International Association of Falconry (IAF), as falconers achieved the inscription of falconry to UNESCO as a Cultural Heritage of Humanity. FACE continues to work closely with the IAF for the benefit of the unique global cultural phenomenon of falconry and hunting alike.
The IAF established the World Falconry Day recently, it shall take place on 16 November each year. ,This year it coincides with the third anniversary of the recognition of falconry by UNESCO and is also the tenth anniversary of the UNESCO Convention for Intangible Cultural Heritage. Falconry has been the most prestigiously international inscription in the history of the Convention. The slogan of World Falconry Day for 2013 is ¨Falconry: celebrating a Living Human Heritage".
Participants from all over the world are invited to work a common theme to identify and promote falconry by promoting the feeling of belonging to the falconry community, increasing the visibility of falconry to society and promoting cooperation in different sectors in favor of falconry (academic, cultural, social, political ….).
You can learn more about World Falconry Day here.