FACE in the The New York Times!
The New York Times published a great article about women hunters in Europe with a focus on Norway, where the Norges Jeger- og Fiskerforbund (NJFF) is actively encouraging more women to participate in hunting.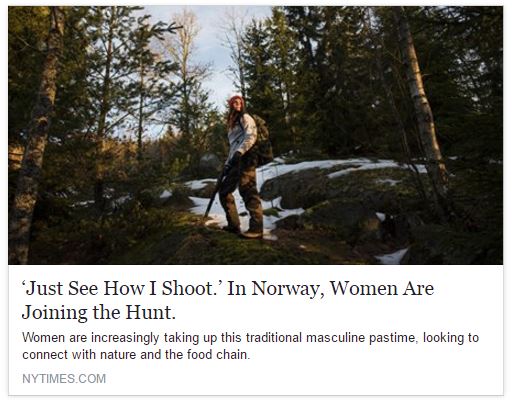 The face of hunting is changing. In the past decade more women are joining Europe's hunting community, actively engaging in conservation and championing sustainable hunting, and a real connection with nature. That's why FACE is putting a special focus on women hunters.
Read more about FACE's Women Hunters campaign here!