FACE at the heart of international wildlife professionals meeting: Brussels 2013 IUGB Congress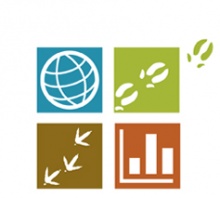 The 31st biennial Congress of the International Union of Game Biologists (IUGB), which took place during 28-30 August 2013 under the headline 'Diversity in Wildlife Management – Objectives & Tools', brought together more than 300 participants from 34 countries and 4 continents in the European capital of Brussels. 
Set up in Germany in 1954, IUGB has positioned itself as a key international player promoting rational wildlife conservation and management. Operating as a flexible structure, IUGB provides a unique platform for discussion and the exchange of ideas for biologists, foresters, veterinarians, game managers, sociologists, rural economists, hunters and others, all sharing a professional or academic interest in the biology, management and sustainable use of game, other wild species and their habitats. 
The 2013 Congress headline was addressed in a wide range of quality presentations including 6 Keynote speeches, 84 oral papers and 118 posters given during 5 Plenary, 17 Parallel and 7 Thematic Sessions. This breadth reflects the diversity in which world-wide, professionals and volunteers are managing wildlife species and habitats, for a wide range of objectives and using a variety of tools and techniques. 
From these presentations and perhaps even more from the related discussions and exchanges of views (also the informal ones during the breaks, side-events and excursions), a number of issues stood out. 
As far as applied methodologies are concerned, consensus developed among participants that straightforward counting and monitoring of wildlife may no longer be sufficient. Clear management aims and objectives need to be set at the start, with the emphasis not only on the game species and habitats, but also the whole ecosystem and wider environment. 
Following on from this concept of adaptive management, increasing attention was devoted to molecular biology techniques and genetic research for wildlife management and conservation programmes.
Other aspects covered more extensively at the 2013 IUGB Congress included the human and socio-economic dimensions of wildlife management, which is indeed not only about wild species, but increasingly about people and their interactions. Stakeholder involvement and participatory management were identified as key themes for future research.
The need for more research is also apparent for the issue of Invasive Alien Species, their impact on wildlife management and many other aspects of society. It is likely that this topic will receive even greater attention at future IUGB Congresses.  
The new topical issue of research into wildlife welfare and its practical applications in the management of wild species was addressed for the first time at an IUGB Congress, both in a Plenary session and in a Thematic workshop. 
Other Thematic workshops included the management of large carnivores in the EU, the environmental impact of the Common Agriculture Policy, the role of sustainable trapping in wildlife management and how to deal with 'urban' wild boar; as well as the use of GPS technology in wildlife research and the management of migratory waterbirds (the latter with the reconstitution of the Waterbird Harvest Specialist Group within Wetlands International). 
A number of other topical environmental issues, such as climate change and ecosystem services, were less prominent at this Congress – perhaps because they are underestimated by wildlife professionals, or on the contrary considered as already integral to their work? The future will tell.        
A highlight in the Closing session of the Congress was the launch of the Jan Van Haaften Wildlife Management Award, a new honour bestowed by IUGB for distinguished service in applied wildlife research in Europe. It commemorates Professor Jan L. Van Haaften (1928 – 2012) from the Netherlands, a longstanding IUGB supporter who advocated the wise use of wildlife resources and scientific research to improve understanding of wild species and their management. 
It was Professor Ilse Storch (University of Freiburg), who, on behalf of the judging panel, presented the Award – a superb bronze sculpture of a roebuck, created by Dutch wildlife artist Pieter Verstappen – to Professor Harto Lindén from Finland. With an impressive professional career spanning almost four decades at the Finnish Game and Fisheries Research Institute, Harto Lindén has performed research on a wide range of species, from voles to large carnivores, and in particular on grouse. He also developed the Finnish "wildlife triangle census" scheme, often described as the best game monitoring scheme in Europe. Professor Lindén has been teaching in several Nordic countries, organised and chaired the 8th International Grouse Symposium (Rovaniemi, 1999) and was inter alia founding Editor-in-chief of the leading Wildlife Biology magazine as well as being President of the Finnish Ornithological Society. Last but not least, he was IUGB Liaison Officer for Finland from 1987 until 2007. 
The next IUGB Congress will take place in August 2015 in Puebla, Mexico, the new Presidency being conferred on Professor Daniel Jimenez-Garcia who took over from outgoing IUGB President Dr Yves Lecocq. Historically and culturally, IUGB has focused primarily on Europe, but there was a good North American participation in Brussels, with two out of six keynote presentations, including that of Dr Wini Kessler, President of The Wildlife Society (TWS) at the Opening session. It became obvious that there are indeed many similarities between Europe and North America in the domains of wildlife management and research, and closer cooperation between IUGB and TWS can only be beneficial. Therefore the geographical shift for the 2015 Congress to the Americas can only serve to foster future cooperation on a more global scale, including participation from countries in the southern hemisphere; this will certainly be the case for the 2017 Congress which the French ONCFS wildlife agency has offered to host.
Useful links: