EU Platform on large carnivores Romania workshop
In conjunction with their national partners, FACE and WWF organised a regional workshop of the Large Carnivore Platform in Bucharest, Romania on Coexistence between people and large carnivores: Sharing good practice in monitoring and communication. Together with the Secretariat of the Platform, they brought together the different actors involved with large carnivore management in Romania.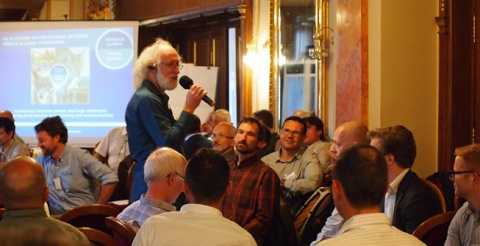 There was a great variety of presentations, with a focus on the conservation, management and monitoring of large carnivores in different European countries.
The workshop aimed at contributing to resolve current tensions between some stakeholders, generated in part by a decision in October 2016 by Romania's then Minister of Environment, Water, and Forests not to issue harvest quotas for brown bears, grey wolves, lynx, and wildcats. On June 1, the platform had already gathered in Brussels for a plenary meeting (see press release).
The workshop was a positive step forward: AGVPS, FACE's member and WWF Romania, together with other stakeholders managed to reach somme common ground. All stakeholders acknowledged the role of hunters in the management of large carnivores. The next important decisions need to take place in Romania.