Croatia: FACE Visit, EU Accession & European Parliament Sustainable Hunting Intergroup Event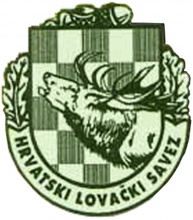 In the context of the relations between FACE and the Croatian hunters and the upcoming accession of Croatia to the EU on 1 July this year, FACE's Head of Political Affairs Manuel Esparrago met with the Croatian Hunters' Federation in Zagreb on 26 April.

The meeting addressed a wide range of issues that will be affected by the accession to the EU, like the listing of species in the Annexes of the Birds and Habitats Directives, the import and export of hunting trophies, firearms regulations, etc. FACE subsequently provided the Croatian Hunters' Federation with more detailed information about EU rules.

Croatian nature is enviable and the management of large carnivores in this country has traditionally been considered a success. Unfortunately, the Croatian populations of Brown bear (Ursus arctos) and Wolf (Canis lupus), along with those of other species, are being listed in Annex IV "strictly protected" of the Habitats Directive. This may create problems for the management of those species in Croatia, as has been seen in other Member States.

The European Parliament's Sustainable Hunting Intergroup will devote its next meeting scheduled in Strasbourg on 3 July, to the accession of Croatia to the EU. In addition to welcoming the Croatian hunters to the EU, the gathering should facilitate their understanding of the EU and allow them to showcase their excellent nature and wildlife conservation record to the Parliament and the Commission. More information will follow in due course.